Eighteen Years of Experience
in Financial and Business Services
How Can Bookkeeping Benefit You?
Focus on your Business
Not ready to employ a permanent or on-staff bookkeeper? Consider outsourcing your bookkeeping to Richer's Bookkeeping & Tax Services Inc. We are bookkeeping experts serving the Greater City of Sudbury & surrounding areas. We have the affordable bookkeeping packages to suite your company's needs whether on site or off site, providing accurate, complete, consistent & reliable bookkeeping all for a fraction of the cost of employing a permanent or casual staff member.
Save Time & Stress
 We ensure that your document access or business needs are done in a time suitable manner, that being weekly, bi-weekly, monthly annually or to your discretion. We then accurately record all income & expenses for the period & reconcile all bank accounts, credit card statements, accounts receivables & accounts payables. As well we ensure HST/GST, Employer Health Tax, WSIB & Payroll is accounted for & accurately filed.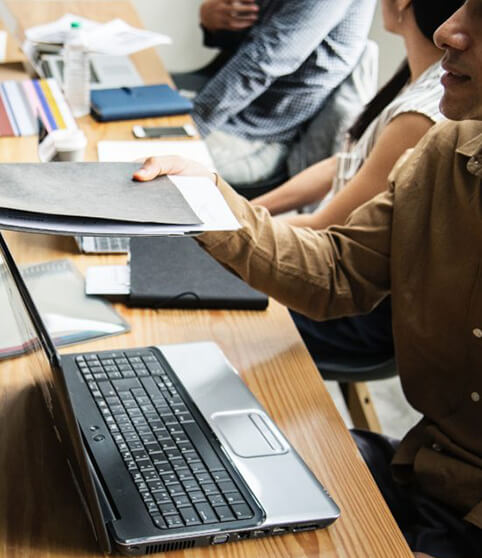 Bookkeeping
Richer's Bookkeeping & Tax Services Inc. carries great value for the small businesses. We offer weekly, bi-weekly, monthly, quarterly or annual bookkeeping services covering all aspects of bookkeeping. We accurately record all accounts receivable, accounts payable, ledger entries, payroll, inventory & project allocations, and bank & credit card reconciliations. We ensure all government remittances, Source Deductions, WSIB, Employer Health Tax, Harmonized Sales Tax, Tax Installments are accounted for & accurately filed. Other bookkeeping services we provide include: Record of Employments, T4s, T4As & T5018. We will also sort and record all your expenses, payments, revenue, deposits. Furthermore, we offer Electronic Funds Transfer services for payroll.
Finally, we provide you with financial reports to help you get a clear picture of your business and make sound business decisions. We use a computerized accounting package that will generate the major reports required by most businesses either monthly or quarterly. Financial reports may include: Balance Sheet, Income Statement, Trial Balance, General Ledger, A/P & A/R, etc. as well as comparative reports.
Year End Financial Statements
Richer's Bookkeeping & Tax Services Inc. will prepare the financial reports you require for tax, banking and management purposes. Providing financial information to our clients in a timely and accurate manner is a commitment that we feel cannot be compromised. Meaningful, well-organized financial records ensure that your business operations will run more efficiently.
Training:
With over 18 years of experience in training clients or their employees, we offer one-on-one accounting training in our office or onsite. We will train you in setting up your books and teach you how to record all your paperwork up to reconciliations at month end. Training is available for Sage50 & Quickbooks Online.
Personal Income Tax Services
At Richer's Bookkeeping & Tax Services Inc. we have 18 years experience in great tax preparation services. We ensure your taxes are compliant & fully optimized. We process a range of returns, from the very basic to the more intricate services available. This service is available twelve months a year to aid and assist you. We ensure returns are done accurately and on time. We keep a copy of supporting documents in our office so we may respond quickly and accurately to CRA's enquiries and other tax related services that may be required.
We remove confusion and assist you in getting up-to-date. Bring in your unopened envelopes & receipts from those shoe boxes. We will sort them, enter them into our tax software and ensure all legitimate deductions and tax credits are considered and applied to reduce your tax bill. The more organized the tax material, the better for you to keep costs lower.
Whether you are a professional practitioner, a senior, college/university student, or disabled we will help you to properly file your taxes in a timely manner. We are a CRA authorized E-filer & offers the option to electronically file your return.
Sole Proprietor Tax Service: Self Employed or Partnerships
At Richer's Bookkeeping & Tax Services Inc., we understand the needs of the small business owner and how difficult it can be at times to run & operate your own business. Let us help you prepare your income tax return. We have the knowledge and know how to complete and file your income tax return accurately and on time. We regularly prepare income tax returns for:
Service Businesses
Home-based businesses
Professionals
Contractors
Trades
Rental Property Owners
Truck Drivers
Commission Salespersons
Merchants
& much more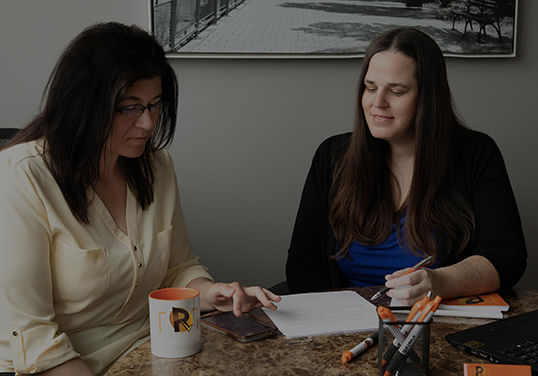 Corporate Tax Services for Small businesses
At Richer's Bookkeeping & Tax Services Inc, we understand the needs of the small corporations & how difficult it can be at times to run & operate. Corporate Tax preparation can be daunting. Richer's Bookkeeping & Tax Services Inc. can make sense of it all for you. All corporations must file a corporate income tax return (T2) each tax year even if there is no tax owing. As part of your year-end engagement we will prepare your financial statements, corporate tax return and more while communicating with the CRA on your behalf.
Running late on Corporate Tax Filing? Let us represent you! We will properly interpret and reconciled your assessments and bring your reporting up to date.
Have your own accountant already to complete your year-end corporate tax return, no problem, we can still offer our bookkeeping services to help reduce costs. We work with many accountants to best serve our client needs.
Richer's Bookkeeping & Tax Services Inc. services clients in various industry sectors. As a small business you expect your professional service provider to have a thorough knowledge of the industry in which you operate.
In performing bookkeeping services, it is essential to have deep industry experience. Having a thorough understanding of your industry is a vital approach of Richer's Bookkeeping & Tax Services Inc.
Below are a few of the industries we have experience with, but not limited to:

Trades
Contractors, Electricians, Plumbers, Home Renovators, Painters, Roofers, Plowing Services, Truckers, Gas Bars, Service Garages, General Trades, etc.

Real Estate
Rental Property Owners, Real Estate Investors & Real Estate Agents. We will be a strategic member of your team.

Services
Hair & Beauty Salons, Retail Stores, Daycare, Merchants, Sports & Recreational Associations, helping you stay on top of your finances.

Internet Technologies
Computer Technicians, Web designers, Online Stores - We have the right accounting solutions for your needs
The fast and easy way of filing your taxes.